(Culinary.net) Cooking for a small crowd can be daunting. With this recipe for Caramel French Toast, you can prepare it the night before, bake in the morning and satisfy your guests without going overboard in the kitchen.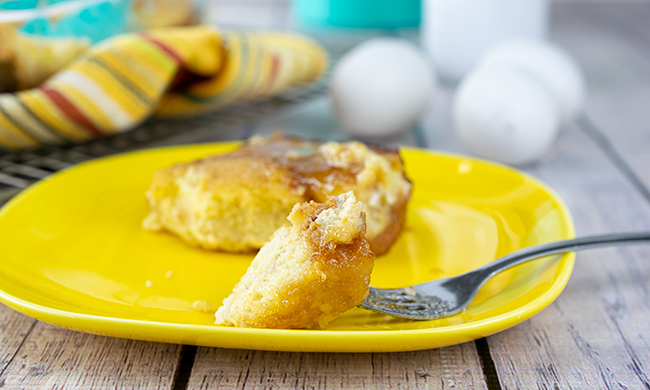 Find more breakfast and brunch recipes at Culinary.net.
Watch video to see how to make this recipe!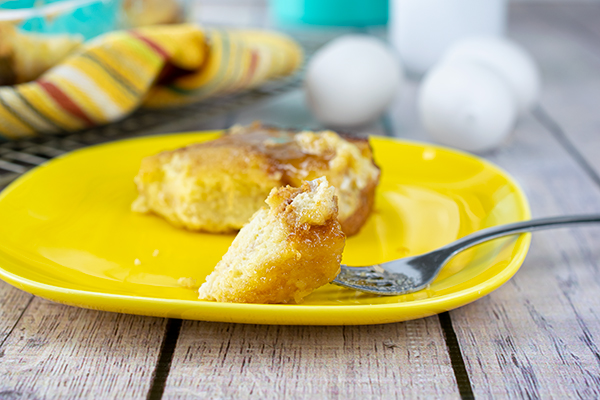 Caramel French Toast
6          slices white bread, halved
1/4       cup butter, cubed
1/2       cup brown sugar
1          tablespoon corn syrup
3          eggs
3/4       cup half-and-half
1/2       teaspoon vanilla extract
1/2       teaspoon cinnamon
1/4       teaspoon salt
powdered sugar (optional)
Cut bread slices in half.
In saucepan, melt butter. Add brown sugar and corn syrup. Bring to boil, stirring frequently.
Pour into 8-inch square baking dish. Arrange bread slices over caramel mixture.
In small bowl, whisk eggs, half-and-half, vanilla extract, cinnamon and salt. Pour over bread slices. Cover with aluminum foil and refrigerate overnight.
Heat oven to 350 F.
Remove from refrigerator 30 minutes before baking and remove aluminum foil.
Bake 25-35 minutes, or until toothpick inserted into center comes out clean.
Sprinkle with powdered sugar, if desired; serve.
SOURCE:
Culinary.net