(Family Features) A vacation for the family is no small expense, but there are plenty of ways you can minimize the hit your wallet takes and focus instead on exploring new places while making great memories.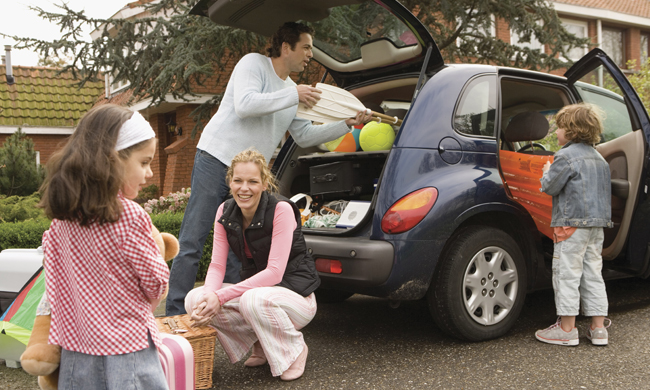 Travel during off seasons. Although peak season varies by destination and region, virtually every location has an off season when demand is lighter and so are prices, for everything from hotel rooms to entertainment. The one downside is that while off season travel can be great for a strict budget, lower tourist traffic means many attractions and amenities may offer reduced schedules or even close. An alternative is traveling during what's known as the shoulder season, the transitional timeframe between peak and off-peak seasons, when it's easier to find the best of both worlds: lower prices and plenty of things to see and do.
Pack your snacks. Particularly if you're traveling with small children, there's no way to avoid frequent stops for restroom breaks and burning off some energy. Outfitting the whole family with a drink and snack at every stop can quickly add up. Instead, carry a supply of treats and drinks in a cooler, if there's room, so you can refresh and recharge but skip the added expenses.
Shop smart for gas. Just as you've likely noticed in your hometown, gas prices can fluctuate from one area to the next. When it's time to fill up, avoid densely populated tourist areas where prices tend to be higher. There are also several smartphone apps that can help identify the best prices in your immediate vicinity.
Leverage rewards programs. Whether it's a retail shopping card or an incentive program on your credit line, take maximum advantage of your available rewards to help defray travel costs. Cash in points to earn credit on essentials like gas, hotel costs and more, depending on your program offerings.
Practice fuel-efficient driving. If weather allows, use the vents or windows to cool down rather than the air conditioner. Make sure tires are properly inflated. Try to limit abrupt changes in speed with hard accelerations and braking, and use cruise control when traffic conditions allow.
Eat on the cheap. Do your research ahead of time to find deals at restaurants on your route. Look for "kids eat free" deals and other specials. Also take advantage of the free meals offered at many hotel chains, such as hot breakfast buffets.
Comparison shop. If you can pinpoint where you'll be each night of your trip, you can compare hotel rates ahead of time. Not only can you get a better deal, you'll avoid the risk of bouncing from one lobby to the next in search of vacancies.
Enjoy simple pursuits. Entertainment doesn't have to be expensive to be enjoyable. Skip the pricey amusement parks in lieu of a scenic hike or a new experience like zip lining. National parks and historical sites offer plenty of low-cost adventure for families of all ages.
Find more tips for travel and other family-friendly activities at eLivingToday.com.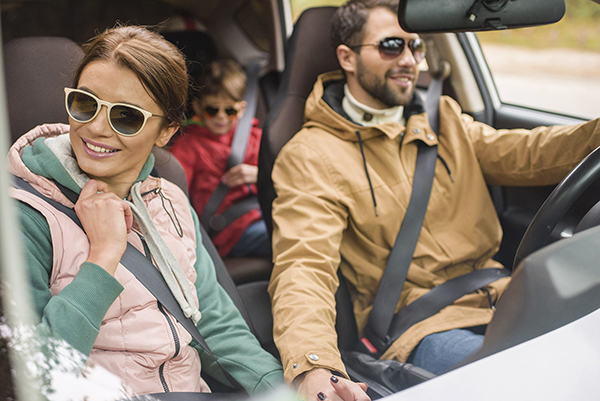 Bringing Nostalgia Back to Road Trips
A family road trip can bring on a strong sense of nostalgia. Although much has likely changed since you embarked on your first journey as a child, there are still plenty of ways to appreciate road tripping with the family and bring the best of "then" to "now."
Seating selection. A generation ago, road trips meant putting down the seats in the station wagon and creating a giant play space in the rear of the car. Keep the same spirit in your road trips now by attaching a travel kit in an accessible bag or organizer to the front seat backs to hold plenty of diversions.
Electronic-free entertainment. Handheld devices and headphones may be the norm for this generation, but there's no time like a family road trip to put down the electronics. Old-school games like I Spy, Make the Trucker Honk and The Alphabet Game add some free, fun entertainment that encourages a look out the window at the passing surroundings.
Vehicle maintenance. Remember the old 3-months or 3,000-mile oil change rule? Forget about it. Most of today's vehicle manufacturers recommend changing your oil every 5,000-7,500 miles. However, to prepare for your family road trip and avoid mechanical failures along the way, most mechanics will offer the same tip: change the oil. If you haven't already, consider making the switch to a synthetic motor oil such as Kendall GT-1 Max to help your engine achieve maximum performance and extend the time between oil changes to give you more time on the open road. An AAA engine oil research study confirmed synthetic motor oil performs better than conventional motor oil by nearly 50 percent. Also remember to check your vehicle's fluids, battery, wipers, tire tread and air pressure to ensure road-trip readiness. Refer to your vehicle's owner's manual for the recommended maintenance information according to the manufacturer.
Gas prices. When the Griswold family hit the road on their infamous trek to Walley World 34 years ago, gas rang up at $1.16 a gallon. Today the national average for a gallon of gas is $2.49. While yesterday's gas prices will likely never return, a road trip is still an economical choice for families. Consider a one-tank destination over a cross-county trek to help deliver a memorable experience with your family.
Plan your road trip with more tips and ideas at kendallmotoroil.com/roadtrip.
SOURCE:
eLivingToday.com