(Family Features) As another busy travel season approaches, road-weary parents and families can hold on to holiday cheer a little longer by counting on tech as their preferred travel companion.
Every year, tens of millions of travelers brave planes, trains and automobiles to celebrate year-end holidays and exchange goodwill with family and friends. Consider these ideas for using tech to make this year's travel a little easier.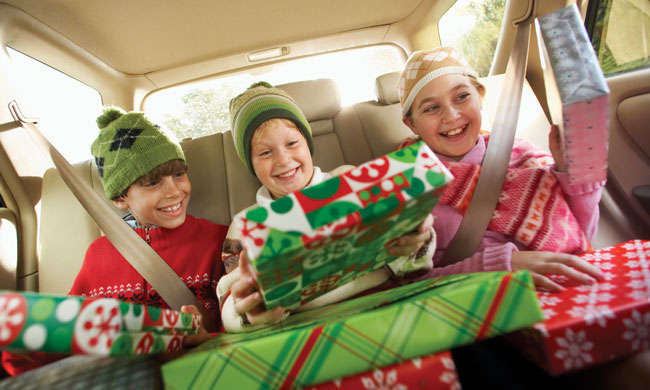 Electronic Entertainment
Nearly every parent is wary of excess screen time, but holiday travel is a good time to set aside those concerns. Hours of chaotic travel, unfamiliar scenery and overall disruption to typical daily schedules can wreak havoc on kids. One way to keep those stressful feelings at bay is entertainment, and there are plenty of options that can serve as aides to keep kids calm and collected when travel gets tiresome. Handheld video games, portable DVD players and tablets can all be customized with kid-friendly content to make it from point A to point B with your sanity intact, or to simply enjoy an uninterrupted hour catching up with loved ones.
Savvy Smartphones
It's a trend on the rise: More than 70 percent of U.S. travelers responding to Google Consumer Insights agreed they "always" use their smartphones when traveling to research activities or attractions, locate shopping areas and restaurants, or look up directions.
For value-conscious travelers, a smart­phone like the Alcatel 7 offers robust talk time, nonstop streaming and lightning-fast charging. Up to 28 hours of talk time makes it ideal for connecting with family and friends down the street or around the globe, and after just 22 minutes of charging, it can be used for up to six hours. With more than 10 hours of nonstop streaming in a single charge, kids won't have to miss out on any social media stories or updates from their favorite vloggers while waiting for grandma's pecan pie to cool. Sleek and compact, the phone also features a large six-inch Full HD+ display and dual cameras that let you shoot in portrait mode. Learn more at alcatel7.com.
Get Organized
Technology isn't just for fun or capturing memories, or even for finding a late-night diner when you're on the road. With the right apps and tools, you can turn your smartphone or tablet into a virtual file folder filled with all your travel details, from an itinerary mapping out each step of your journey to confirmation codes for reservations, e-tickets and more.
Power Up
You've heard the tongue-in-cheek adage that technology is great when it works. One thing is sure: it won't work if it isn't properly charged. Take time to lay out all your devices and their respective charging equipment before you pack your bags. Fully charge all devices, install new batteries and, when you're done, stash the cords and extra batteries in your carry-on bag where you can access them easily later.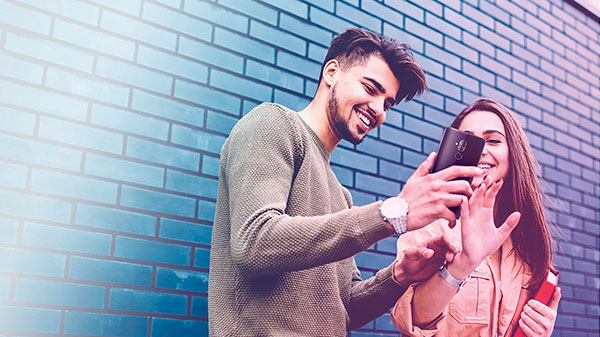 Connectivity Crashes
If you're planning to rely heavily on your tech devices while traveling, be sure you're aware of any potential connectivity issues that may limit your access to certain apps and features. Remember that in certain areas signals can be spotty. If there's essential info you may need, download it directly into your device so you can retrieve it with or without a good connection.
Protective Care
Away from home, you're likely to encounter situations and environments that put your family's tech devices in precarious places. Even a suitcase with liquid toiletries can pose a hazard, but a simple plastic bag can prevent damage from spills en route. Before you embark on your trip, also take steps to safeguard your tech devices with screen protectors and snug-fit covers or cases.
Give Gifts that Matter without Regretting the Price
Holiday cheer turns into financial fright for many people every year. According to MagnifyMoney's annual post-holiday debt survey, Americans rang up an average of $1,054 in debt during the 2017 holiday shopping season, an increase of 5 percent from 2016. However, buying gifts and spreading cheer doesn't have to come with a giant price tag that screams regret.
Shop the sales. Tech gifts top wish lists for recipients of all ages, and that makes them popular items for holiday specials. Preview ads for great offers and look for bundles or other perks that make the purchase price even more attractive.
Focus on function. Tech devices come in different sizes and colors, and in every price range. For example, an Alcatel 7 smartphone provides the same connectivity, talk time and display as phones that cost up to four times as much. Plus, multiple camera modes allow for standout photos. With dual rear cameras, portrait mode allows you to focus on a subject in real-time with blurred background effect.
Set a budget. If you determine up-front how much you can afford to spend, there won't be a reason to second-guess your purchases. Make a list of everyone you'll be buying for and determine how much you'll spend on each person. Think about gifts each recipient will appreciate that fall within your threshold for a fool-proof, debt-proof approach to holiday shopping.
SOURCE:
Alcatel