Parmesan Crusted Chicken is a favorite at our house. Check out this recipe , and video. Then give it a try!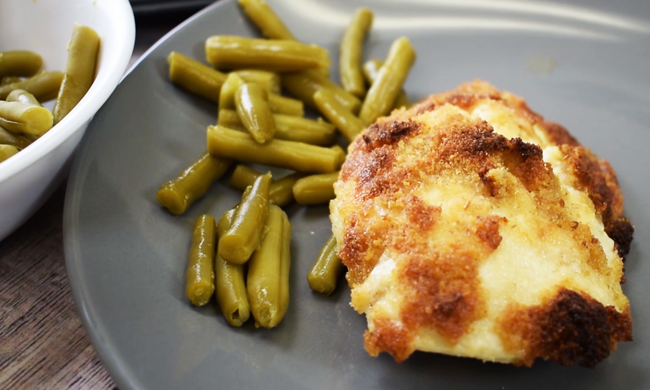 1/2 cup Hellmann's® or Best Foods® Real Mayonnaise
1/4 cup grated Parmesan cheese
4 boneless, skinless chicken breast halves (about 1 1/4 pounds)
4 teaspoons Italian seasoned dry bread crumbs
Preheat oven to 425°F.
Combine mayonnaise with cheese in medium bowl. Arrange chicken on baking sheet. Evenly top with mayonnaise mixture, then sprinkle with bread crumbs.
Bake 20 minutes or until chicken is thoroughly cooked.
SOURCE:
Culinary.net